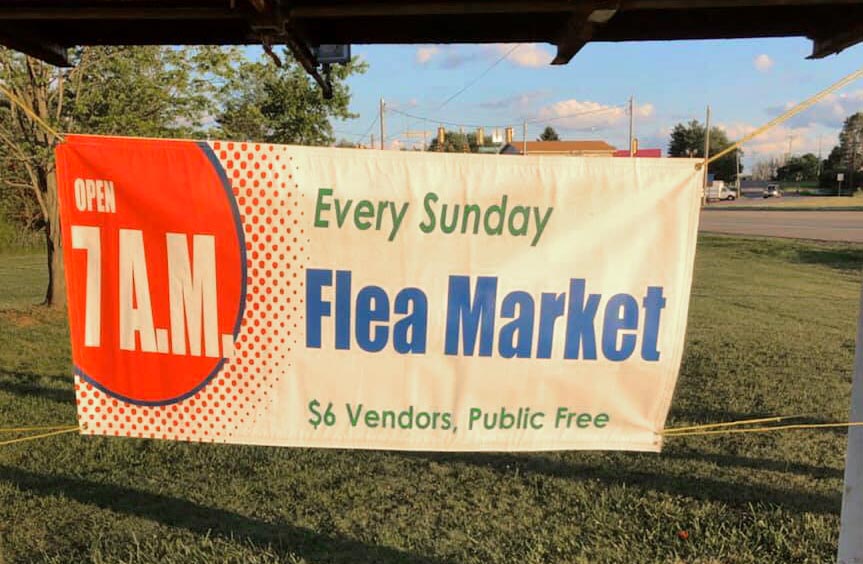 SUNDAY FLEA MARKET IS CLOSED FOR THE SEASON!!
$7 a Vendor Space 14′ x 14′ area – rent as many as you require!  No sign up! No reserved spaces!  Set up as early as you would like!! Every week one lucky vendor will win a $25 gift certificate to be used for rental fee, concessions, souvenirs or movies!!
The CAFE will be open at 7:30AM through 11:00AM serving coffee, cold drinks and fresh cooked foods!